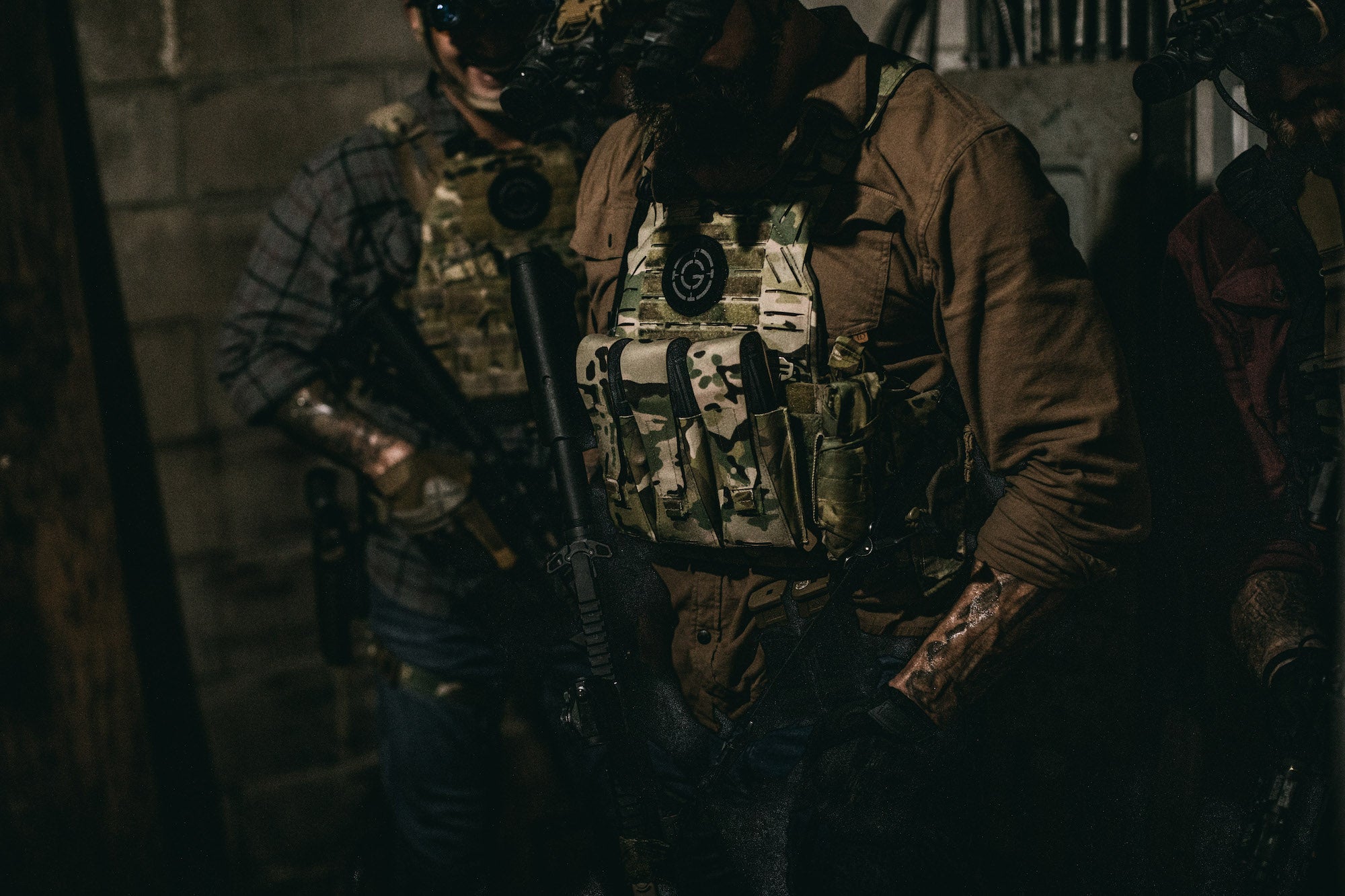 EXPERIENCED BASED SOLUTIONS
GBRS GROUP IS A VETERAN-OWNED, TIER 1 TRAINING AND SERVICES ORGANIZATION COMMITTED TO IMPARTING CRITICAL SKILLS AND REAL-WORLD EXPERIENCES TO END-USERS IN MILITARY, FEDERAL, STATE AND LOCAL SPECIAL OPERATIONS UNITS. WE CARE DEEPLY ABOUT LIVES, SAFETY, AND SURVIVABILITY OF OUR END-USERS AND FIRMLY BELIEVE THE THRESHOLD OF TRAINING EXCELLENCE CAN ONLY BE ELEVATED THROUGH APPLICATION OF COMBAT TESTED LESSONS LEARNED.

OUR GOAL:
THE RELENTLESS PURSUIT OF EXCELLENCE TO ENSURE THE HIGHEST LEVEL OF PERFORMANCE ON AND OFF THE BATTLE FIELD.

GBRS GROUP IS UNIQUE AS OUR FOUNDING MEMBERS ARE COMPOSED EXCLUSIVELY OF SPECIAL MISSION UNIT VETERANS AND OUR EXTENDED INSTRUCTOR NETWORK IS SELECTED FROM RETIRED SPECIAL MISSION UNIT OPERATORS FROM ACROSS THE SERVICE BRANCHES. WE ARE OBSESSIVELY COMMITTED TO MAINTAINING THE HIGHEST STANDARDS OF EXCELLENCE AND OUR FOUNDERS COLLECTIVELY POSSESS MORE THAN 34 YEARS OF SPECIAL OPERATIONS EXPERIENCE.
FOUNDER, CEO
_COLE FACKLER
NAVY SEAL – 17 YEARS
SEAL TEAM 10
NSW DEVELOPMENT GROUP
Cole grew up in Hampton Roads, Virginia and after graduation enlisted into the military in 2003. He spent 17 years in Naval Special Warfare and was medically retired due to injuries sustained from his intense deployment schedule. Since his retirement he has channeled his focus continuously into the NSW community, helping Veterans who are in transition, Gold Star families, and the community at large. As a husband and father of four he understands first-hand the grief, challenges, loss and sacrifice that many SOF Veterans and their families experience.
FOUNDER, CEO
_DJ SHIPLEY
NAVY SEAL – 17 YRS
SEAL TEAM 10
NSW DEVELOPMENT GROUP
DJ, the son of two Navy parents grew up just outside of Virginia Beach. At 17 he graduated high school and joined the Navy where he served within the ranks of Naval Special Warfare for 17 years. He served at SEAL Team 10 and Naval Special Warfare Development Group. He was medically retired in 2019 due to injuries sustained in combat and training. He is the proud father of two daughters and has been married for 15 years. He is the co-founder of Tribe Sk8z lifestyle apparel brand and is a Co-Founder and Chief Training Officer of GBRS Group.